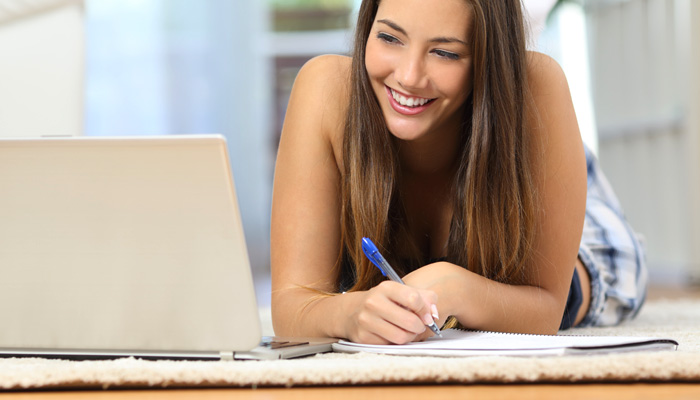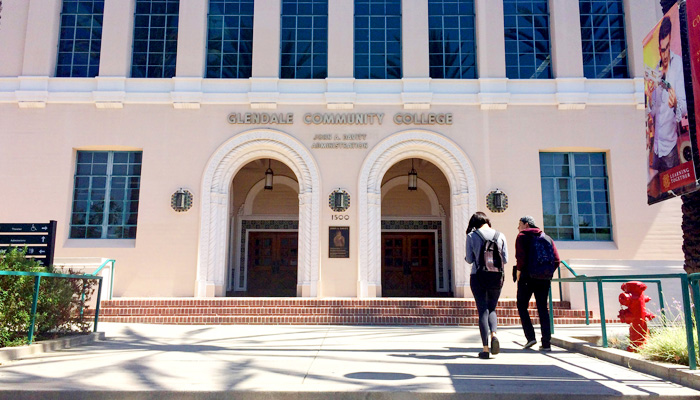 Applying to the GCC Uniquely Abled Academy (Fall 2017)
  This page will give you the information you need to apply to the Glendale Community College Uniquely Abled Academy for Fall 2017.  Please apply as early as you can to have adequate time to apply for eligibility by agencies offering external support services.
Application Process and Links:
(Strongly recommended) Candidate contacts Aide Herrera, GCC UAA Coordinator, Phone: (310) 987-5347 and aide@uniquelyabledproject.org.  Apply as early as you can to have adequate time to apply for eligibility by other agencies offering external support services.  Applications are due by August 30.  Aide will guide you through the application process, directing you to the appropriate agencies for financial and other support services.  Some of the possible steps are (Optional) below.  Those steps without (Optional) are required.
Candidate visits GCC, either at the Open House on August 9 or a separate visit to the GCC CNC lab, to get a sense of the CNC machines, their environment, and interaction with them. Prospective students are encouraged to view the YouTube video about the program. RSVP for the Open House & request parking permit: fhenson@glendale.edu by August 4.
If not already a GCC student, candidate completes online application for GCC.
Candidate applies for Financial Aid (FAFSA form).
Candidate completes application for California Department of Rehabilitation.   Interview appointments may be scheduled at the UAA Open House.
Candidate fills out and submits UA Academy Initial Application Form (2017 Sept).  There is no application fee. The completed Application may be e-mailed to aide@uniquelyabledproject.org or snail-mailed to:
Aide Herrera
Glendale CC Uniquely Abled Academy Coordinator
4804 Laurel Canyon Blvd., Suite 804
Valley Village, CA 91607
Candidate makes appointment to meet with DSPS Counselor (Contact the GCC Center for Students with Disabilities at (818)240-1000 ext. 5905)
Apply for DSPS services
Provide Verification of Disability
Create Student Ed Plan
Determine the accommodations needed for Assessment tests.
Candidate takes GCC Assessment Test(s) – English & Math placement test
Accepted candidates enroll in UA Academy program.
Classes start for accepted students on September 18, 2017.  The last day of classes is December 13, 2017.
The following is the UA Academy list of classes for Fall 2017:
MACH 107 32 HOURS 2.0 UNITS  MACHINE PRACTICE 1 Ticket #3874
CAM 210  48 HOURS  3.0 UNITS  CNC MILL PROGRAMMING AND OPERATION Ticket #3869
CAM 230  48 HOURS  3.0 UNITS  MASTERCAM PROGRAMMING Ticket #3871
ENGR 102  48 HOURS  2.0 UNITS BLUE PRINT READING Ticket #3878
Student Development(SD) 128 1.0 UNIT Ticket #3881
Schedule: These classes will be taught over a period beginning September 18, 2017; and ending on December 13, 2017.  Classes are 8:00 am-3:15 pm, Monday-Thursday. Fridays will occasionally be used for visiting companies. Click here for a weekly schedule.
Wait List: Be advised that UAA students may be put on Waitlists when they register for the classes.  This may happen and, if it does, do not worry because their instructors will tell them what to do when they go to the first day of class.
Job Placement and Job Coaching: The UA Academy includes support for job placement and job coaching following successful course completion.
Note: the following costs may change.
Maximum Total Individual Cost = $759.50 *Total cost MAY vary and is dependent upon each candidate's eligibility for Financial Aid and/or other programs (e.g.: Department of Rehabilitation , WTW and WIOA)
Cost Breakdown:
$552.00 = 14 units @ $46
$18.00 = Health Services Fee (Fall)
$12.50 = Student Services Fee
$10.00 = Picture ID Card Fee
$75.00 = Parking (Fall)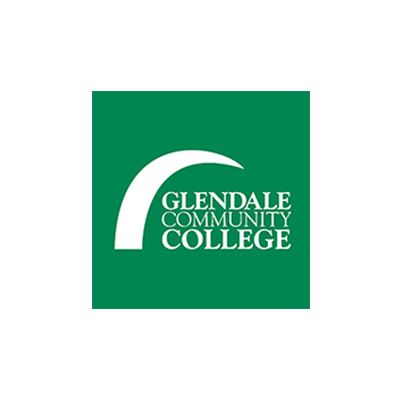 Glendale Community College
1500 N Verdugo Road
Glendale CA 91208
Phone: 818-240-1000
glendale.edu